Family Run, Proudly Made in Canada
Every Tapmaster® is made in Canada by our team of passionate and skilled people.
We believe that truly great products work as beautifully as they look
At Tapmaster® we believe that a product should not only look good, but function perfectly as well. Designing a product that work when it is brand-new is just the beginning. It takes dedicated staff, quality materials and rigorous quality control to ensure that our products continue to exceed expectations through years of hard use.
Our Story
Tapmaster Incorporated was originally founded in 1998 as Integra Dynamics Inc. The first Tapmaster faucet control systems were intended to meet the needs of the North American dental industry. Dentists wanted a way to hygenically operate their faucets and water spouts while keeping their hands completely free.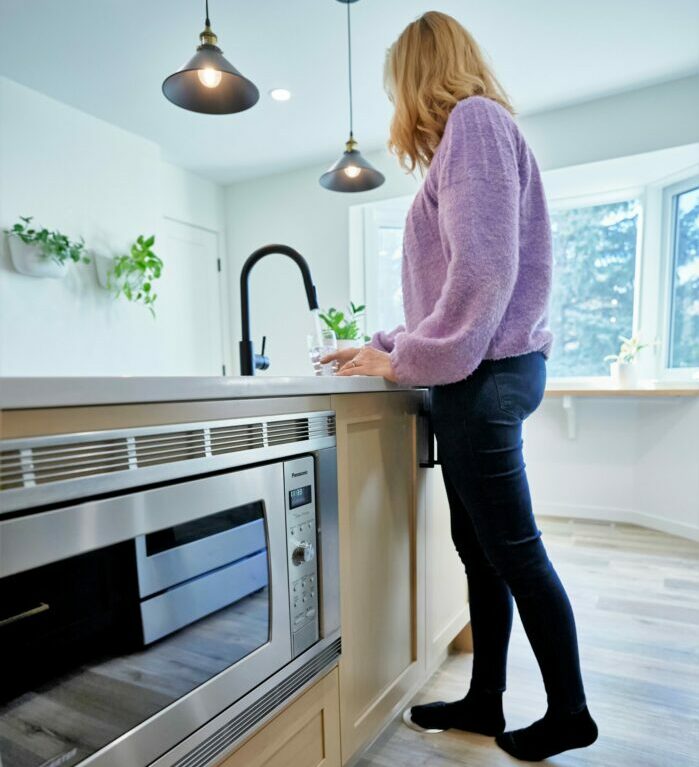 Growth in Other Industries
After the success of our first product in the dental industry we started to branch out into new markets. Dentists were telling us they loved our product so much they were installing them into their own homes. Withing a few years, hospitals, veterinarians and commercial buyers were starting to take notice. Now Tapmaster® products are installed in major hospitals in Canada and the United States, schools, long-term care facilities, U.S. Navy aircraft carriers and Canadian Forces bases around the world.
Family Owned
Tapmaster has been family owned since its inception. We pride ourselves on continuing a tradition of excellent products, outstanding customer support and if we can take this little opportunity to toot our own horn – spectacular products!
We are proud members of the Alberta Living Wage Network and are committed to giving back to our community through our staff by providing all of our employeess the opportunity to make a good wage and have a great work/life balance.
How We Focus on Quality
Tapmaster takes a wholistic approach to designing and building an exceptional product.

Research
We ask our customers what they want. And the answer was an affordable, reliable and elegant way to operate their faucet.

Design
Tapmaster® designs our products to last. When plumbing standards require 500,000 cycles we aim for 5,000,000! 

Build
Every Tapmaster® is hand-built in Canada. We operate our own CNC machining center and even have our own production-scale metal 3D printer!
Proven Track Record
Tapmaster® is trusted by over 200,000 people, companies, hospitals, governments and militaries around the world. Our products are installed in Canada, USA, Mexico, Germany, Italy, Spain, UK and the UAE.
Over the last 28 years we have determined that the average Tapmaster lasts roughly 12 years without any servicing at all. When our products do need to be serviced, we sell parts to fix them rather than forcing our customers to buy all-new products.
And Counting Installations