Start Customizing Your Tapmaster
Choose the style of cabinet/sink you have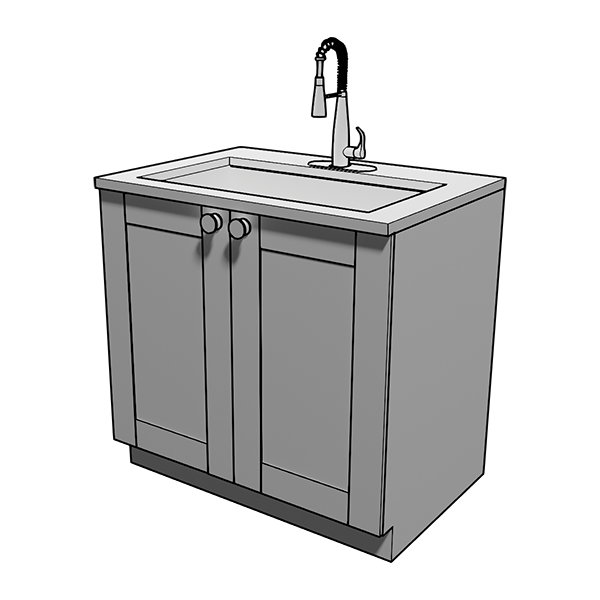 Standard Cabinet
Standard Cabinets rest on the floor and have a toe-kick below the cabinet door and/or drawers. These can include dual door cabinets, cabinets with drawers and cabinets with tip-out openings.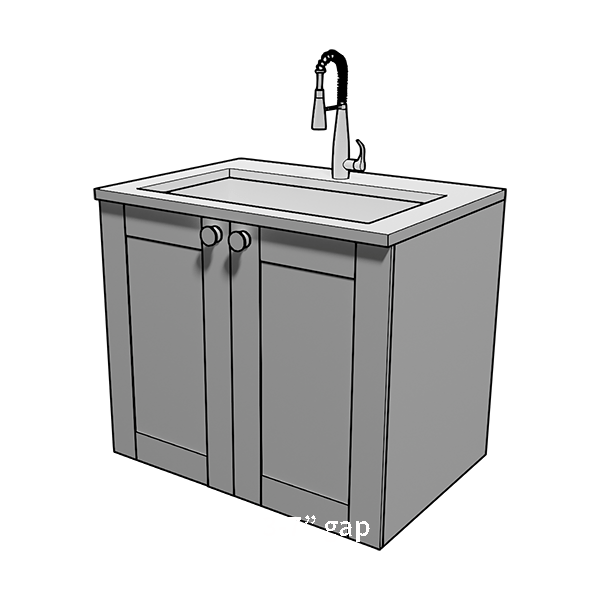 Floating Cabinet
Floating vanities are similar to standard cabinets but have no toe-kick. They either stand on legs or are hung with a small 3-7″ gap between the floor and bottom of the cabinet.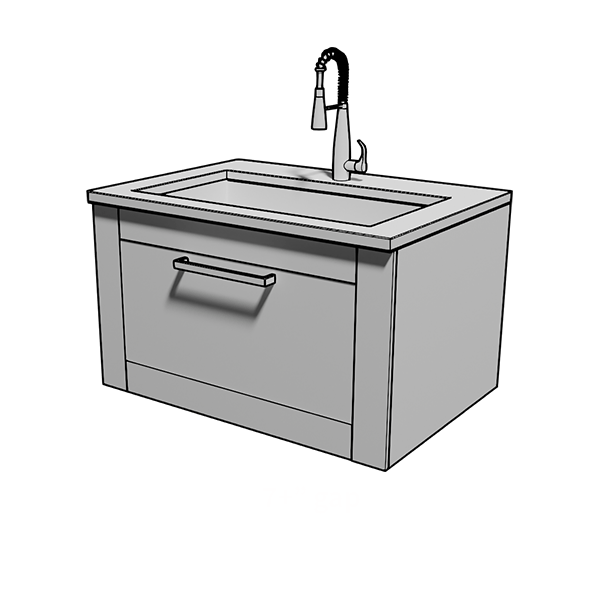 Floating Vanity
Floating vanities are cabinets that float more than 7″ off the floor. Like Standard and Floating cabinets, they may have a drawer, tip-out or cabinet doors.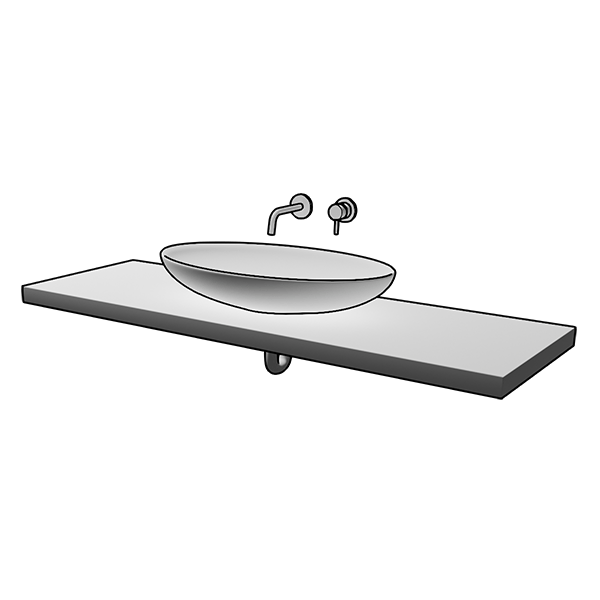 Wall Mounted/Pedestal
Wall mounted or pedestal mounted counters and sinks have no cabinetry below countertop. These are common in commercial washrooms as well as in some residential washrooms.
Why Do I Need to Choose This Now?
Tapmaster® makes a variety of different activator styles. Not all of them work with every style of sink and cabinet. By choosing your cabinet style now we can be sure to only show you the options that work with your faucet and cabinet.