Knee Activators
Drawers | Cabinets | Tip-Outs
How They Work
Tapmaster knee activators are designed to be installed behind a cabinet door or drawer. All you have to do to turn the water on is press against the door or other face and voilà! Water on!
Of all the Tapmaster activator styles, knee/cabinet door activators are the simplest to install and most cost-effective. The Tapmaster turns the entire cabinet door into an activation surface. Many customers report that our cabinet door activators are simplest to use just by leaning against the cabinet when they want water.
Common Questions
My Cabinet Has Two Doors!
More doors means more fun! You can install the activator button at the seam where the two doors meet to use both doors as a single activator. Or go wild with it and reach out to us to build a custom solution that lets you use one door for warm water and one door for cold water!
Will My Doors Look Funny With it Installed?
No they most certainly will not. Our activator button only needs to move 0.5mm (0.02 inches) which means you can't even tell it is there with the door closed.
Can I Leave the Water Running?
Not with the cabinet door/knee activators, no. If you wish to have continuous flow you will have to pair the cabinet door activator with either a Euro, Kick Plate or one of our locking buttons.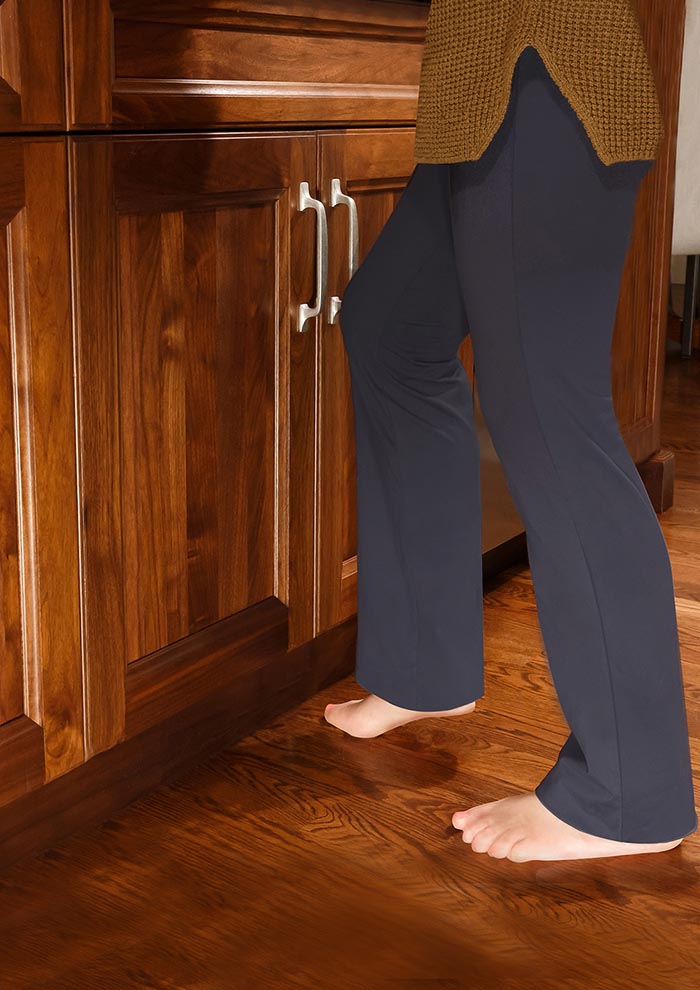 Try Tapmaster Now
If you want the most versatile and reliable hands-free faucets on the market today, click below to buy now! If you want more information send us a chat or visit our contact page.